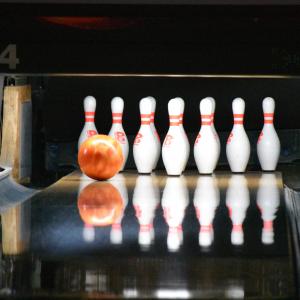 The Women of the Moose will be hosting a Friends and Family Bowling Tournament at Jugg's Bowling Center on Sunday, January 24 beginning at noon. Sign up your teams of four (men, women, or mixed). This tournament is open to the public! Bowling is an individual score with an 80% handicap. The cost is $20 per person and includes three games and shoes.
There will be raffles throughout the afternoon and various prizes for participants. Food will be available for purchase at the bowling alley, and at the Moose Lodge once the tournament is done. Registration forms are available at the Moose Lodge on the Sports board by the pool table. Please pay for your entire team when you register.
And now the best part…  Because this is a Membership Drive, any lady that fills out a new membership application for Sylvania Chapter 1788 that day, the $20 application fee will be waived!  So new applications are just $35!  What a deal!!  If you have any questions please contact Kim Hetherington (419-944-4163) or Marsha Warrington (419-704-7954).