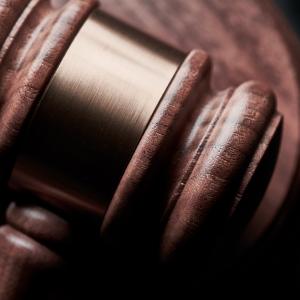 April 2021
From the Governor
Hello Moose members. April showers and Easter are upon us. In March, the Lodge hosted many events, including live music on several Friday and Saturday nights, the annual beer breakfast, kid's Easter egg hunt, a Friday Fish Fry, volunteer Friday meals, trivia, and a Comedy/Dinner Show. The cornhole league finished the winter season, and the dart league continued their play. April brings more fun events at the Sylvania Moose Lodge. Don't miss more live music, the final fish fry, steak dinner, taco Mondays, and the return of the Gun Raffle. Come in and enjoy the great Friday night volunteer meals. We are working hard to keep the events updated on the moose website. 
I'm happy to report that our members have been reclaiming their pre-covid lives and returning to enjoy the Lodge. It's good to see old faces returning! The Board of Officers has worked very hard during the Covid year to keep our Lodge operating safely. Our goal was to resume business with a plan for growth and profitability. Current membership is down just slightly, roughly 3% from a year ago, despite the struggles of Covid and being closed over 90 days in 2020. The addition of Saba's Bistro, Taco Mondays, and volunteer Friday meals has given the lodge quality food options seven days a week that provide solid income to support the Lodge. Weekend live music, trivia, and special events are drawing increasingly larger crowds. A popular seat in the Lodge is at one of the new video gaming machines, which allocate half of the proceeds to charity. Also, you can now use a credit card for bar purchases. 
Daily and weekly drawings have become more efficient and streamlined with the addition of a table, ensuring the accuracy of purchases. We have been able to bring back traditionally popular events like the Beer Breakfast, Fish Fries, and Gun Raffle for 2021. Drawing nights on Tuesdays and Sundays have been growing as well, with many happy winners. Every Lodge has one mission, to support Moose Heart, Moose Haven, and local charities.  Thanks to our members, we again donated to Moose Charities, Moose International, Ohio State Moose Assn., Sylvania Area Family Services, and other local charities in the amount of $50,000. This is a credit to every member!  When you support your Lodge and functions, you are helping us support these charities.  
In previous months I have attempted to acknowledge and thank each volunteer. Because of the growth and larger events in March, I would certainly miss naming some of those that have helped. To everyone that volunteered over the last month, I thank you. As always, the lodge needs your volunteerism to continue the growth and success. Ask how you can help us to continue the success.
Fraternally,
Mike Strube