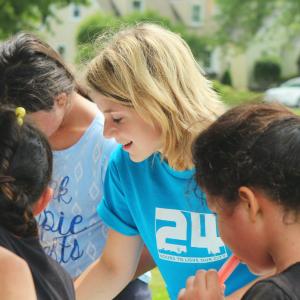 Every month the Women of the Moose turns in forms to Moose International which includes Volunteer Hours done by Chapter members. The Chapter receives a "donation credit" based on the number of hours and miles driven. However, there has been a lot of questions regarding what counts or doesn't count, as a Volunteer Hour.
The following is the Official Statement from Moose International…
Credit is only given for projects that you do on the Moose's behalf, such as: Our lodge volunteers 4 hours every week to the Homeless Shelter; Our lodge provides Vet's rides to appointments one day per week; We held a clothing drive and donated 50 bags to the Salvation Army.
Credit will NOT be given for individual volunteer hours, such as: Four members are on the Volunteer Fire Department; Two members drove a Veteran to a doctor's appointment; One member donated clothing to the Salvation Army.
Credit is given for hosting events for the community, but NOT FOR YOUR MEMBERS. For example, credit will not be given if you held a Halloween party for your members but would be if you held it for the entire community. 
The goal is to establish ourselves as an asset to the NON-MOOSE community. 
The WOTM Officers and Chapter members are currently looking into more community events and opportunities to volunteer. Stay tuned to more information in the newsletter, on our WOTM bulletin board, and on our WOTM Facebook page.