Outdoor Summer Cornhole League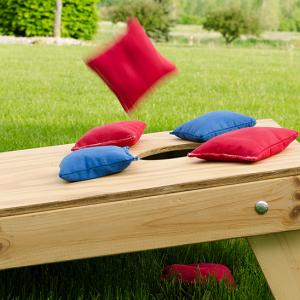 The 8-week season will be played outdoors on Thursday evenings at 6 p.m. and limited to 32 players. A mandatory informational meeting is Thursday, May 20 at 6 p.m. The first night of play is May 27. The cost for the season is $40 and all the money will be returned to the players based on the number of wins. 
Sign up at the Lodge by May 20th, first come first serve. You must be a Sylvania Moose member in good standing to participate. If you can't commit to the league or possibly miss several weeks, please consider 
being a sub!
Event Organizer
Georgia Strube
Dick Schuller