Women of the Moose Training Session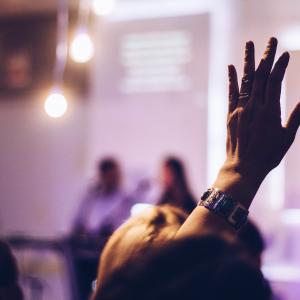 Interested in learning the difference between being a Lodge member and a Chapter member? Thinking about becoming more involved in the Chapter Leadership? Want to stay current on the Women's General Laws? Want to meet ladies from other Chapters? We have a wonderful opportunity for you!!!
A Women of the Moose Training Session will be held at the Sylvania Moose Lodge on Saturday, July 31 from 9 am – 4 pm (we may be done sooner than that). Lunch will be provided. 
The session will be taught by Past Grand Council Member, Pam Rich, Miamisburg Chapter 224, and Past Deputy Grand Regent, Marsha Warrington, Sylvania Chapter 1788. The cost is $10, but our Chapter will waive the fee for any of the Sylvania Chapter members that are in good standing. You will also receive 2000 Reward Points for attending (see My Membership Record on the Moose International website). By the way, men are allowed to attend this training, too!!  
In order to attend, you must register by Wednesday, July 28.  Simply email Marsha!
We hope to see you there!!
Event Organizer
Marsha Warrington