Fish Fry and Bake Sale
Members and Qualified Guests
Members and Qualified Guests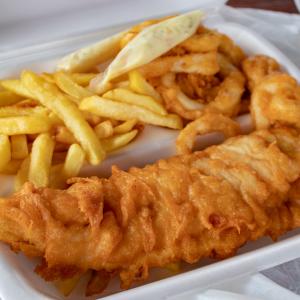 Come out and enjoy our fabulous fish dinner and pick up a yummy treat at the bake sale!
All-you-can-eat Fish Dinner—$10 
Shrimp Dinner—$10
Chicken Strip Dinner—$10
Dinners include fries, coleslaw, dinner roll
**We are accepting donations of baked goods for the bake sale. 
Many volunteers are needed to help prep food the day before and the day of the dinners. We also need people to help serve. 
Contact Jeremy Hopkins at 419-704-2863 or JWH@BEX.NET if you are interested in helping out. 
Event Organizer
Jeremy Hopkins