WOTM Pizza Night and Pre-Order Unbaked Pizzas
Members and Qualified Guests
Members and Qualified Guests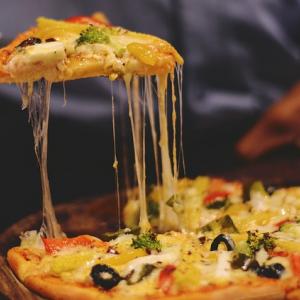 WOTM will again make your 12-inch pre-ordered unbaked pizzas. You can choose up to FOUR toppings for only $9. Extra cheese is $1 more. Order as many as you like! They will be ready for pickup on Fri Dec 16 from 4-7 and Sat Dec 17 from 12-3. Order forms are available in the lodge. Orders must be in by Monday, Dec 12 for unbaked pizzas. Ready to made Dec 16th.
Also, December 16th, We will also bake pizzas made to order on Friday night from 5-8 (or until we run out).
Up to 4 toppings for only $9 (extra cheese only $1 more)
A portion of the proceeds will the "Right Child, Right Start" program at Mooseheart.