Sylvania Moose Winter Cornhole League Sign Up!
Members and Qualified Guests
Wed, Jan 11, 2023 - Wed, Jan 18, 2023
Members and Qualified Guests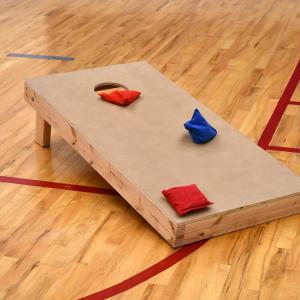 Cornhole League is about to begin again! The 8- week session is on Wednesdays OR Thursdays at 6:30 and we will play in the back hall. The first night of play will be January 18/19. Cost for the season is $40, with all money being returned to the players, based on wins. An informational and sign-up meeting is Wed., Jan. 11 at 6:30. We'll also be playing mini tournaments for anyone that just wants to try it out! You must ABSOLUTELY attend the meeting or contact Marsha Warrington (419-704-7954) or Dick Schuller (567-202-7760) by January 11 to be included in the league.
Since we need to know the exact number of players to create schedules, you may NOT wait until the first night of play to sign up. Due to space limitations we can only hold up to 32 players each night, so previous league members and subs will have first opportunity to join based on seniority. You must be a Sylvania Moose member in good standing (active/valid) to join. If you can't commit to the league, or know that you will be missing several weeks, please consider being a sub. You could also just show up around 8 p.m. any Wed. or Thur. for our post-league tournaments.
Event Organizer
Marsha Warrington